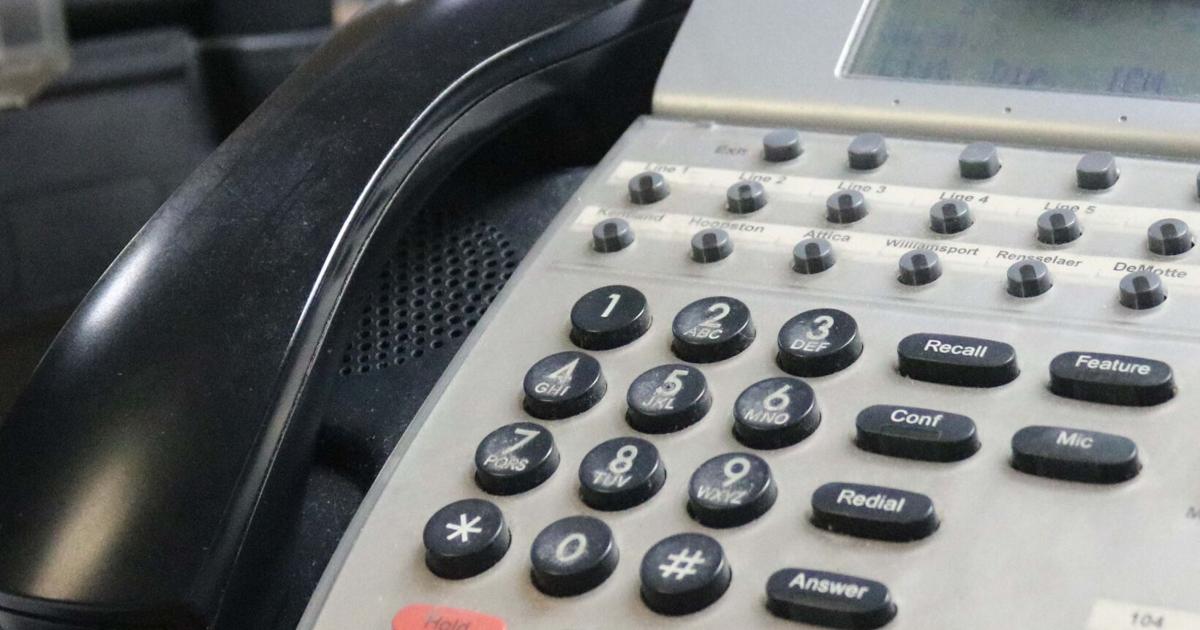 Watseka's telecommunications fees to take effect July 1 | Times-Republic of Iroquois County
On February 22, Watseka City Council approved the establishment of a telecommunications fee.
Council approved Ordinance 2635 dated February 22, which is an amendment to Chapter 3, Finance and Taxation, Chapter 4, Municipal Taxes, by adding Article R, Simplified Municipal Tax on Telecommunications. It will come into effect on July 1.
The tax will be six percent, which is the maximum allowed by state law, city attorney Joe Cainkar said.
"This is a simplified municipal telecommunications tax," Cainkar said, noting that he had distributed the Illinois Department of Revenue's report for the simplified telecommunications tax for the last fiscal year to all municipalities that impose the tax in Illinois. "So you can see, first of all, how many municipalities have it, almost everyone, and what each brings, so if you want to compare what you think Watseka will be."
Revenue from the tax can go where the council wants, Cainkar said. Alderman Dennis Cahoe said the council had talked about it for above ground infrastructure.
"Streets, alleys, sidewalks, sidewalks and gutters," Cahoe said.
The maximum rate a municipality can make is six percent, Cainkar said.
Alderwoman Jenny Musk said: 'I will say this, I am against taxation. We tax people to death. We are a very poor community with a lot of blue collar workers who are struggling with the rising cost of groceries and gas and everything else and now we are going to put another tax on them.
"It should work Jenny. All the other towns do," Alderman Darrin Rushbrook said.
Alderman Monna Ulfers said: "Another thing you have to think about is that we are in the same field as a lot of other people. We have to make the community work.
"Unfortunately, that's the only way to make money," Alderman Brandon Barragree said.
"It's that or we do property taxes and I don't see putting it on property taxes. Unfortunately, it's a necessary evil," said Adlerman Mark Garfield.
"Like I said, we're already going to ensure it's spent the right way," Rushbrook said. "At least we are responsible."
Alderman Don Miller asked if there was a way to determine how much money will be raised and several said to look at the list Cainkar had handed out. Several communities in the area were mentioned as already having the tax, including Paxton, Gibson City and Hoopeston.
"The reason I put it up tonight," Cainkar said, "is that for this to be effective July 1, I have to file it with IDR by March 20, otherwise you wait until January 1."
He said the tax includes landlines, texting and calling functionality on mobile phones, paging services and landline two-way radios. What it does not include are prepaid wireless telecommunications services such as calling cards, add-on minutes on prepaid phones, data plans, and email services, as well as federal and state.
Cainkar said IDR needs a list of landlines and other applicable customers, which the city will provide.
The motion to approve the tax passed 7-1 with Musk voting no.
Council also filed Ordinance 2634, which amends Title 11, Building Code Regulations for the Town of Watseka, by chaining permit fees applicable to certain construction activities.
The filing request came from Alderman Darrin Rushbrook. "I know what's going to happen later in the meeting," he said of the other charges discussed. "Let's not just hit the public with a whole bunch of fresh air right now. We can look at it next month or the month after. Let's give them a break somewhere.