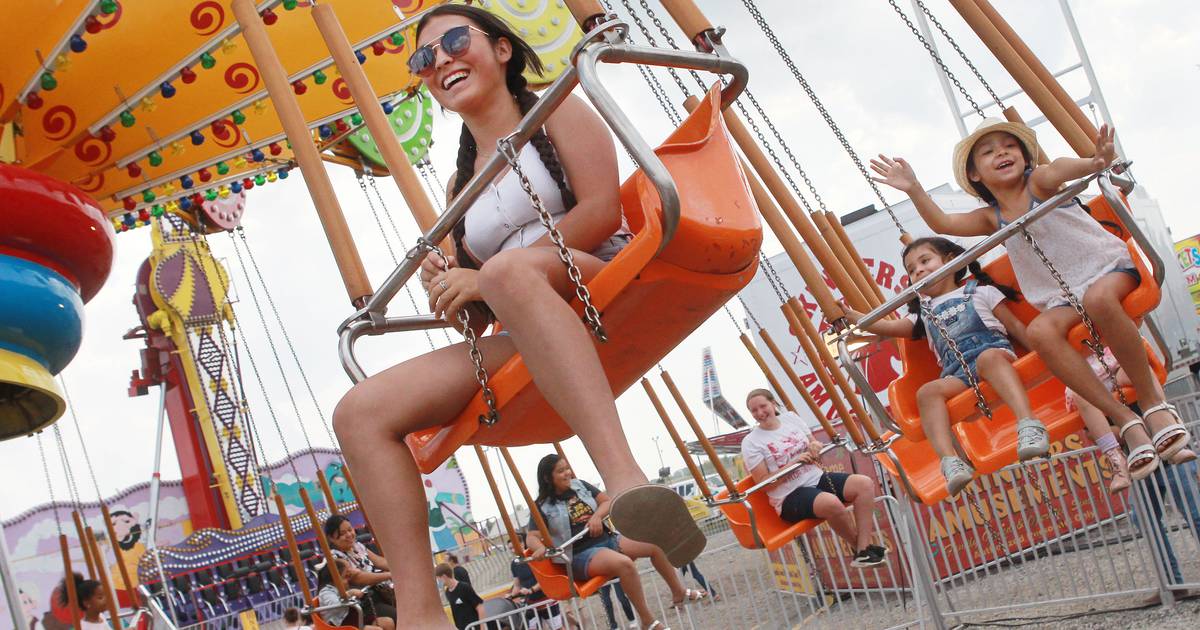 The 93rd Annual Lake County Fair Is Back – Shaw Local
GRAYSLAKE – Mark your calendars for a big summer event.
The Lake County Fair returns for a five-day run July 27-31 at the Lake County Fairgrounds, 1060 E. Peterson Road in Grayslake.
Presented by the Lake County Fair Association, "Summers Best Fest" celebrates its 93rd year with a visit to the past, a stop in the present and a look into the future. For the past 150 years, generations of families have gathered at the Lake County Fair to compete and view award-winning cattle, champion horses, dairy goats, pies and vegetables.
Today's visitors experience Lake County's agricultural and horticultural heritage alongside modern attractions such as motor sports, funnel cakes, beer gardens, outdoor musical performances and carnival rides. Events and activities for children, as well as a look at new technologies and experiences, celebrate an uncertain and exciting future.
The Lake County Fair is where the community gathers to compete for the coveted Blue Ribbon each year. From quilts to cattle, pickles to petunias, and sheep to scrapbooks, there's a category for every age and talent. Whether you're a vendor, performer, sponsor or volunteer, there are many ways to get involved with the award-winning Lake County Fair, which has been honored by the International Festivals & Events Association, the premier association supporting festivals and events around the world. .
Lake County's strong sense of fair community isn't always common in today's fast-paced world. Its rich history of tradition and community involvement has created memories and great moments for visitors, year after year, generation after generation.
The Lake County Fair Association is grateful for the support of the community and the generosity of its sponsors, including Altorfer Rents, Baymont Inn & Suites, Buck Bros. Inc., Burris Bros. Inc., Burris Equipment, Consumers Credit Union, Daily Herald Media Group, DoubleTree by Hilton, GreenMark Media, Landscape Concepts Management, Leeward Group, Lester's Material Service, The Mulch Center, Reflejos, Snap-On, State Bank of the Lakes and Uline .
The Lake County Fair Association is closely monitoring and following all public health recommendations and guidelines. Under the current state mandate, face masks must be worn inside the Lake County Fairgrounds at all times. For updates, schedules and more information on the 93rd Annual Lake County Fair, visit the website at www.lcfair.com.