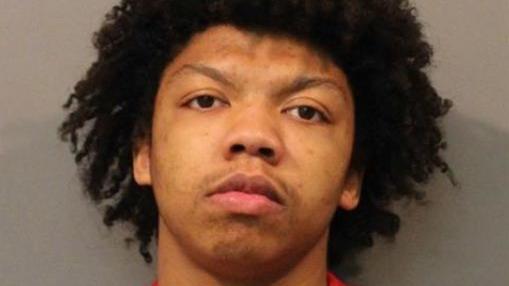 Teenager convicted of murdering his mother Hammond in 2017 | Crime and courts
CROWN POINT – A jury in Lake Criminal Court deliberated for about two hours Monday before finding a 19-year-old guilty of murdering a Hammond mother four years ago.
Omarion E. Wilbourn, 19, of Hammond, declined to testify in his six-day trial before Judge Diane Boswell.
The jury found Wilbourn guilty of murder in the commission of robbery, robbery and theft. He was 15 when the crimes were committed.
Lake County Supervisory Assistant District Attorney Michelle M. Jatkiewicz told jurors in closing arguments on Friday that Wilbourn walked through the unlocked front door of Lucia "Lucy" Gonzalez's home in the 7500 block of the Alexander Avenue in Hammond on the night of August 21, 2017, to steal his cell phone.
Wilbourn had previously purchased marijuana from the home of Gonzalez's boyfriend, Marco Vera, although Gonzalez was not aware of this activity, Vera said.
Jatkiewicz said Gonzalez apparently confronted Wilbourn with a knife and a fight ensued.
Evidence suggests that Gonzalez stabbed Wilbourn at least once before overpowering her, slashing her 14 times and fracturing her skull with a metal crowbar, the deputy prosecutor said.
Wilbourn grabbed Gonzalez's cell phone, rode his bike home and immediately jumped into the shower, Jatkiewicz said.