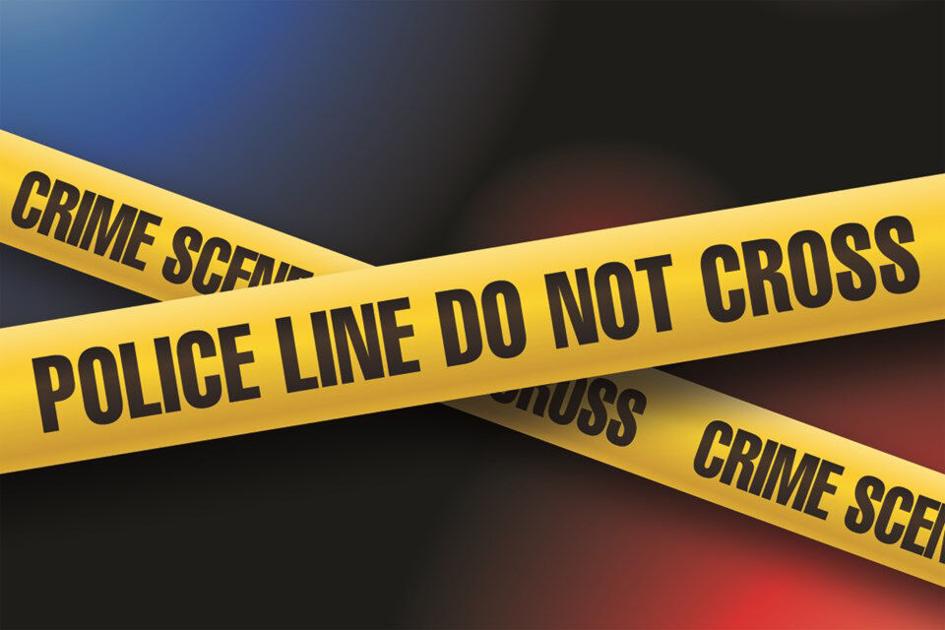 Roundup: Sheriff's Deputies Locate Missing Shooting Suspect | New
Deputies from the Scott County Sheriff's Office arrested a suspect by gunshot on Baymont Drive on Sunday afternoon after he was suspected of having fled the area last month.
18-year-old Turlough McEntee was in a residence on Baymont Drive in Georgetown. Sgt. Eddie Hart said McEntee had two guns with him at the time of his arrest.
"He had left town and had not surrendered on a Scott County grand jury indictment for pointing a gun at an Alexandria Jett owner," Hart said.
McEntee was arrested and charged with gratuitous first degree endangerment for pointing a handgun at an owner at a high school party in May. He was arrested alongside a 16-year-old minor who received the same charges.
The house party was taking place at a house on the 100 block of Alexandria Jett when eight to ten people arrived who had not been invited. After being asked to leave, McEntee and the miner reportedly pulled out handguns and pointed them at the owner before leaving the residence. A few minutes later, shots were fired outside the house.
At the time, officials said more than 20 shots were fired and hit two houses, the house hosting the party and the adjacent house. No injuries were reported.
Although McEntee and the minor have not been charged with firing a gun outside the residence, Hart said they were not excluded as suspects and other charges could be filed following further investigation.
In June, officials said they were unable to locate McEntee and feared he fled the country after freeing himself from prison because he had British citizenship. Hart said McEntee's family had been in contact with him, but did not know his whereabouts. The sheriff's office took to the media and Facebook in an attempt to locate him, which paid off on Sunday.
In addition to the pre-existing charge of gratuitous endangerment, McEntee was charged with trafficking marijuana (less than 8 oz) – first offense, first degree possession of a controlled substance (unspecified drug) – first offense and purchase or possession of drug paraphernalia.
McEntee is currently being held at the Scott County Detention Center. He has a scheduled court date for the drug-related charges at 1 p.m. on Tuesday, July 20, and another for the indictable endangerment charge at 1 p.m. on Tuesday, August 6. His bond is set at $ 80,000.
Manslaughter suspect arrested
The Georgetown Police Department on Wednesday arrested and charged a woman involved in a manslaughter investigation.
Jordan Lee Wright, 21, of Corinth, reportedly supplied drugs that led to the death of a Georgetown resident in 2020. After her charge, police were unable to locate her. Wright was named FOX 56 Crime Stoppers Wanted Person of the Week during the week of June 24.
Last month, Deputy Chief Darin Allgood said it took some time for the ministry to mount the case due to the manslaughter charge. However, after the warrant was issued, the police were only able to locate her last week.
Wright is charged with second degree manslaughter and trafficking in a controlled substance (heroin) – first offense. She is being held at the Scott County Detention Center on $ 40,000 bond. A court hearing is scheduled for Thursday at 1:30 p.m.
Teenager escapes Lexington detention center
Kentucky State Police and Lexington Police are looking for a teenager who escaped from the Fayette Regional Juvenile Detention Center on Sunday.
Luke Craig, 16, escaped around 3:45 p.m. on July 18, KSP said. Craig is five feet five inches tall and weighs around 130 pounds. According to the Kentucky State Police Facebook page, Craig was last seen wearing black sneakers and a green jumpsuit.
The Scott County Sheriff's Office believes Craig may be in the Scott County area. Sgt. Eddie Hart said Craig has already had contact with friends in the county.
Craig is accused of killing his mother and sister in Anderson County in September 2020. He then led soldiers in a four-county chase.
Craig is considered dangerous and a threat to public safety. Anyone who sees Craig should not approach him and call the police immediately.
Police are asking the public to contact Kentucky State Police at 800-222-5555 or to call 911 if the minor is located.
GPD is looking for individuals involved in vehicle thefts
Georgetown Police are looking for several people involved in a spate of vehicle thefts in the Payne's Landing subdivision last week.
Officers were dispatched to the subdivision at 7:39 a.m. on Thursday, July 15, after it was reported that several vehicles had been broken into or attempted to enter. GPD deputy chief Darin Allgood said the thefts were suspected to have taken place the night before.
Officials said several items were stolen, including cash, two purses, credit cards and identification. Some items were collected and returned to the owners. Allgood said the exact amounts that were stolen have yet to be calculated.
At least five people have been identified by CCTV in the neighborhood, but GPD is asking for help in identifying these people, as well as anyone else who may have been involved, Allgood said. Low-quality images can be found on GPD's Facebook page.
"Maybe it's the same person in each (picture), but I think it's five that we can tell, "Allgood said. "With the guys, it could be the same guy or several different people."
Those with information should contact GPD at 502-863-7826.