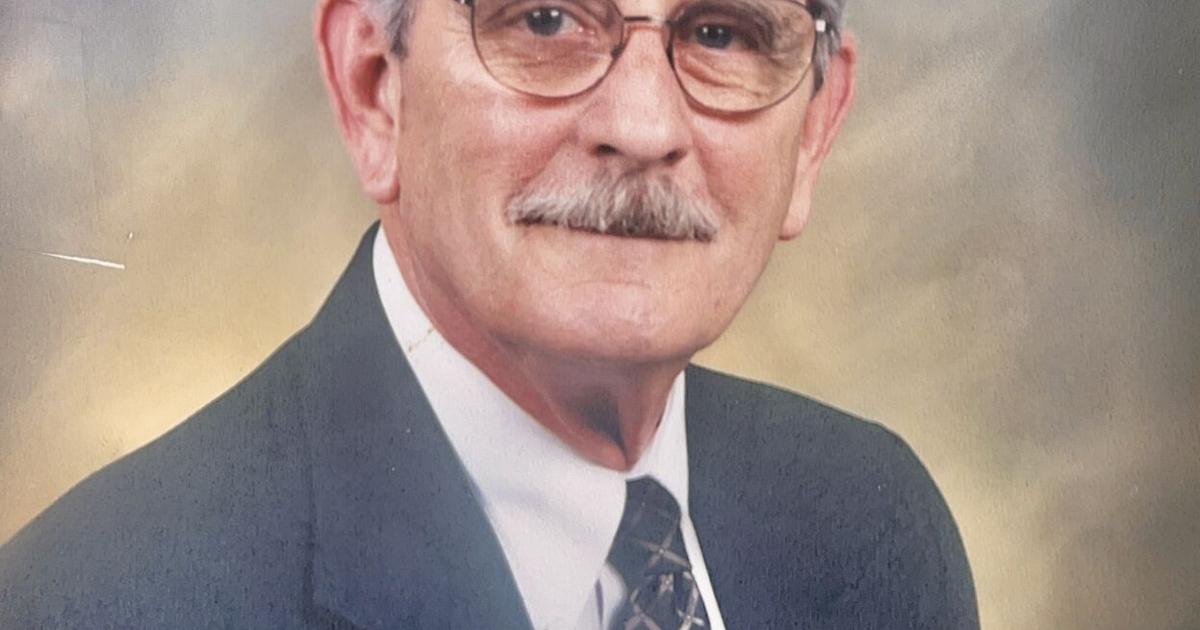 Richard Perceval | Obituaries | news-gazette.com
URBANA — Richard C. "Dick" Percival, 90, of Urbana, passed away peacefully, in hospice care at home with his wife, Carol, by his side, Thursday, August 11, 2022 at 11:10 a.m.
Dick was born on June 6, 1932 in Champaign, the son of Vera Margaret (Morris) Percival and Arthur Ellithorpe Percival.
Dick was predeceased by his parents, Arthur and Vera; and four siblings, Morris "Bill" Percival, Virginia McCabe, Kay Johnson and Patricia Rutherford.
He is survived by his wife of 44 years, Carol (Goldenstein) Percival; his daughter Angela Himelick (Douglas) of Urbana; his daughter Terri Rostek (Kyle Isaksen) of St. Joseph; son, Scott Percival of Coral Gables, Florida; three grandchildren, Courtney Beasley (Ryan) of Mahomet, Joshua Himelick of North Webster, Ind., and Emily Rostek of St. Joseph; three great-grandchildren, Addie, Noah and Catie Beasley; and several nieces and nephews.
Dick grew up in Urbana and enjoyed spending his summers with his grandparents in Neoga. He attended Urbana Schools and graduated from Urbana High School. In 1952 Dick joined the US Air Force, stationed at Chanute Air Base in Rantoul, and was sent to serve in the Korean War. Upon his return from military service, Dick moved to his home in Urbana to begin his dedicated career in banking. He attended and graduated from Illinois Commercial College and then began his first position with First Federal Savings and Loan as a loan officer. In 1970, he accepted the position of Vice President of Mortgages at Busey First National Bank. In 1975 Dick became president of Commercial Savings and Loan until they merged with an affiliate banking company. He retired from banking with Busey Bank in 2014.
Over the years, Dick has served on many organizations and committees. He was a board member of the Urbana Chamber of Commerce, a board member of the State of Illinois Savings and Loan League, a member of the Illini Striders, and the team's chief finish track judge. of Trail of Ilini, Life Member of Wiley School PTA and Life Member of AF&AM Urbana Masonic Lodge 157, where he became a Master Mason and served as Secretary of AF&AM Masonic Lodge for 20 years. He served as Urbana Park District Treasurer for 44 years, where he was recently honored by the Urbana Park District with a tree planted in Carle Park as well as a bronze plaque for his years of service and dedication. Dick was a member of the New Horizon United Methodist Church in Champaign.
Dick will be remembered and celebrated for being an extraordinary man. He was calm, observant and kind. He made many friends throughout his life. He lived and walked by his strong faith in the Lord. Dick was proud, devoted and, above all, loved his family.
A private funeral service is scheduled for immediate family only at Danville National Cemetery, Danville. A celebration of life will be held at a later date.