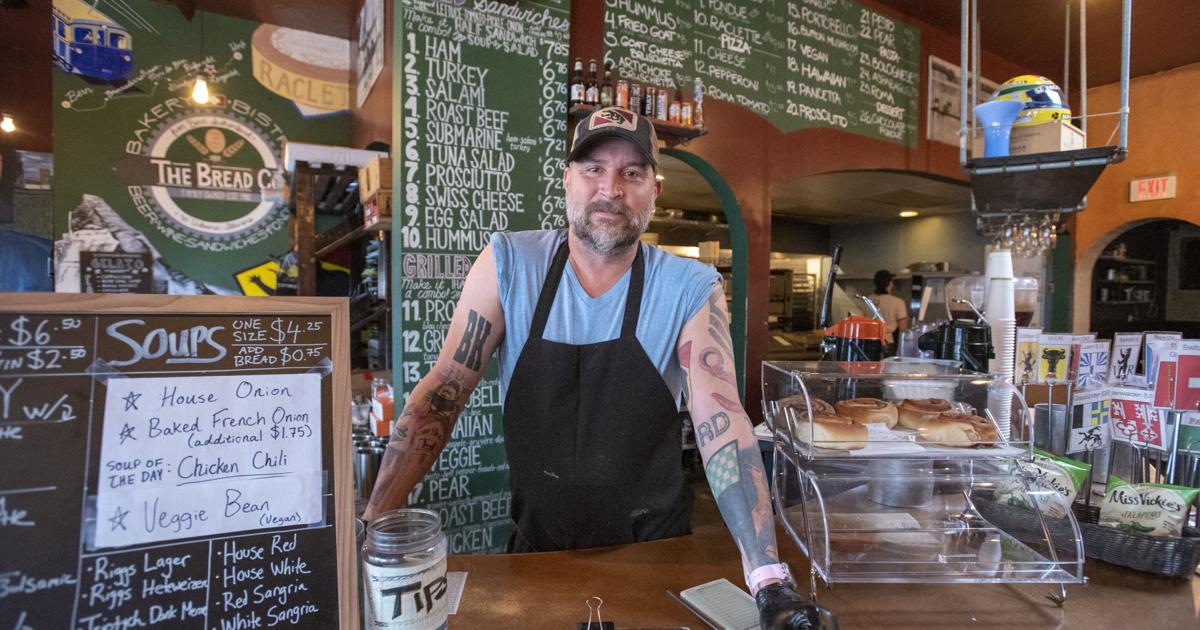 Relief Grants Help Local Businesses Carry On As Pandemic Continues | Coronavirus
URBANA — For a restaurant on campus, a pandemic relief grant recently awarded by the state provides respite.
"It got us up at night again," said Derrick Aikman, owner of The Bread Company at 706 S. Goodwin Ave., U.
The Bread Company – which received $105,000 – was among 95 Champaign County businesses that received back-to-business grants from the state late last month.
Since the first round of grants was awarded in September, the state has provided $111 million under the program to help small businesses rehire employees and cover operating costs.
In total, the state plans to award $250 million in back-to-business grants from federal American Rescue Plan Act funding. Grants will continue to be available on an ongoing basis until all money is awarded.
Aikman said The Bread Company's grant was running out quickly and it was essential to help pay bills, make needed repairs and reduce feelings of "struggling all the time".
"Also, to provide a cushion in case – we were never sure and I still never know – if we were going to bring it all down with the omicron variant," he said.
Brian Knox, owner of Champaign-based Knox-Array Event Production, said his $110,000 grant was also used to pay the bills.
In 2020, he said, "we only lost about 94% of our business."
With the summer being his busiest time, Knox said, he handled a lot of events in August and September last year, when people thought it was safe to resume concerts, but in October business fell again.
He cut overhead and diversified by buying CU Woodshop Supply, and he's now hoping for a better summer for Knox-Array, Knox said.
Back to Business grants range from $5,000 to $150,000, except for hotels, which are eligible for up to $250,000.
In Champaign County, three hotels got the maximum grants of $250,000 in January. They included Holiday Inn Champaign, TownPlace Suites by Marriott, and Hyatt Place Champaign/Urbana, all in Champaign.
Other hotels that received grants of $100,000 or more include Comfort Suites in Urbana, which received $195,000, Radisson Hotel & Conference Center in Urbana, which received $160,000, and Baymont Inn and Suites by Wyndham. in Champaign, which received $100,000.
Terri Reifsteck, vice president of marketing and community engagement for Visit Champaign County, said hotels have suffered tremendously during the pandemic "and continue to do so as new variants continue to cause cancellations or reductions. of events".
"In 2020, our region saw a 42% decrease in spending on accommodations alone," she said. "Retail is down 33%, and food and beverage is down 29%. »
Hotel occupancy rates have rebounded thanks to new amenities in the community, but are still below pre-pandemic levels, she said.
"Many of our hotels furloughed staff or had to lay off employees," Reifsteck said. "Sales teams at our area hotels have mostly returned, but they are still experiencing staffing shortages."