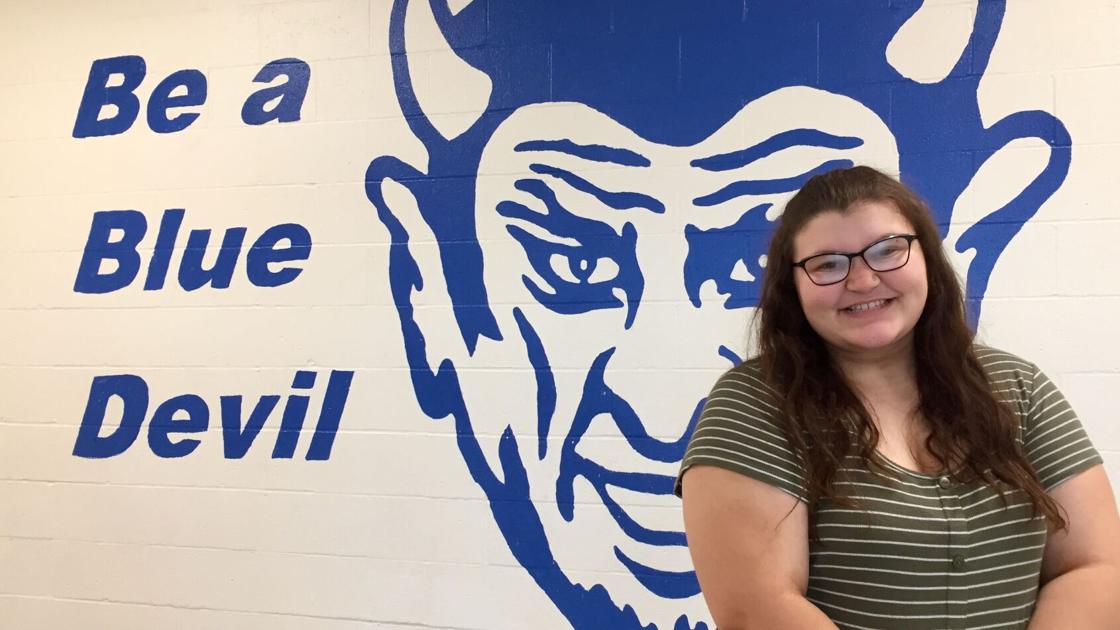 Quincy High School graduate plans a career in social work | Education
QUINCY – ToniSue Chatfield credits her childhood experiences for setting out on the path to helping others.
"I grew up on the 'wrong' side of town. I grew up on the north end. I have seen my neighbors, the children I went to school with, the people I am related with being torn from their families because of drugs, alcohol, sexual violence, domestic violence, poverty. I watched it all firsthand, and since I was a kid I've always wanted to help, "Chatfield said.
"I've always had the maternal instinct to take care of everyone around me," she says. "Seeing all of this firsthand really makes me want to give a voice to children who cannot have one for themselves."
Chatfield, one of 455 Friday night graduates as part of Quincy High School's 2021 class, plans to attend the University of Illinois at Springfield to major in social work.
"I want to make a difference," said the 18-year-old. "I don't want to change the world. I just want to change the kids I work with. "
More inspiration came from her parents – Nora Bowen who always pushed her daughter to go to college and get better and the late Scott Chatfield who didn't finish high school but wanted more for ToniSue.
"I am the first child to go to college in my immediate family," Chatfield said.
Along the way, she found support by staying busy with Girl Scouts for nearly a decade, youth group and church activities every Wednesday and Sunday, singing in the choir since fourth grade, Rainbow. Girls and Color Guard and Upward Bound at QHS with jobs and internship at Quanada.
Even so, just stepping across the stage to graduate has overcome some challenges.
Chatfield's father, ill since she was in eighth grade, died just over a year ago. Not long after, Chatfield and his mother lost their home, staying with their family until Chatfield's boyfriend's mother took him in and a cousin died in February.
"Since starting high school, I have moved every year. Really since my dad got sick we haven't had a stable home, "Chatfield said. "Not having permanent housing, grades, school and mental health, it was all a struggle throughout the four years of high school.
Diagnosed with COVID-19 in December and nearly hospitalized, Chatfield has struggled with classes and finances. "I made all my notes go up," she said. "I had very good support from my teachers who helped me finish everything and move everything forward."
Chatfield also attributed the help of QHS counselor Megan Williams "one of my backbones in high school, an amazing support system" and other teachers.
"If the kids are willing to reach out and get to know the teachers, that's definitely an amazing thing," she said. "I have had an incredible support system in every school I have been to."
The pandemic has resulted in struggles for all of Chatfield's classmates.
"The senior year was definitely not what all little kids imagine," she said. "We have to be thankful for what we got. We're a bit bitter, we haven't got everything, but at least we have some things.
Working at Quanada, raising awareness about domestic and sexual violence through social media efforts, strengthened Chatfield's career goals.
"It's something that I really care about," she says. "It happens a lot in our community. We don't talk about it enough.
Not everyone understands some of the challenges the community and its young people face, but Chatfield intends to use these challenges as a way to be successful.
"I did not have a stable home, which makes me want to grow up and be able to have a stable home, to give my children a stable home, to give these children with whom I work a stable home", a- she declared.
"A lot of people are going to be sent to college without any work experience. They never had to work for what they wanted, never had to help their parents pay their bills, never had to give their parents their last $ 20 for dinner, "he said. she declared.
"A lot of people see this as trauma and bad experiences. At that time, yes, it was a bad experience. It is now a rewarding experience which helps me to have the opportunity to help children who really need it.