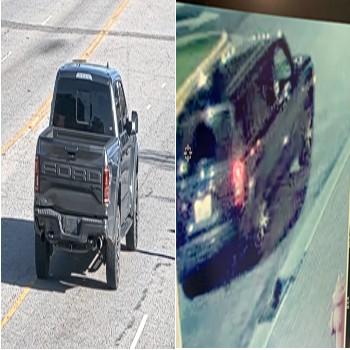 Police search for vehicles linked to Baymont Ramada shooting
Details

Written by Staff report
Detectives from the Fayetteville Police Department Homicide Unit are looking for two vehicles that were present during the shooting at the Baymont Ramada on March 19. Three men died during the shooting and three others were injured. Police determined the shooting occurred during a clash between motorcycle gang organizations Hells Angels, Red Devils, Infamous Ryders and La Familia.
The vehicles of interest are a Ford Raptor pickup truck displaying NC license plate 81D5DV and a Jeep Patriot SUV displaying NC license plate RDP1513. The rear window of the Jeep was shot during the incident.
Two people have been arrested in connection with the shooting. They were arrested for aggravated assault that occurred at the Exxon at 1717 Owen Drive. The assault took place between rival gang members, resulting in serious injury to the victim. The attack happened hours before the shooting at the Baymont Ramada.
The two men have each been charged with assault with a deadly weapon causing serious bodily harm and criminal conspiracy. Dalton Emmanuel Laperriere, 26, has an unsecured bond of $5,000 and his next pre-trial date is April 12. Kerry Helms Law, 49, has a guaranteed bond of $25,000.00 and will be back in court on April 13. .
Anyone with information regarding the location of these vehicles is asked to contact Detective R. Vernon at (910) 729-2525 or Crimestoppers at (910) 483-TIPS (8477). Information about Crimestoppers can also be submitted electronically, by visiting http://fay-nccrimestoppers.org and completing the anonymous online tip sheet.