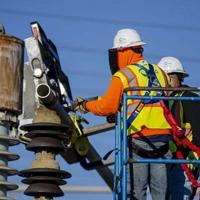 PACRO allocates $100,000 to member communities | News
The Paducah Area Community Reuse Organization began 2022 by allocating each of its five member communities an additional $100,000 to be used for economic development purposes.
The action came on Wednesday after a lengthy discussion of the organization's finances and updates on ongoing efforts to use surplus assets at the U.S. Department of Energy's Paducah site to support job growth. and economic development in the communities most affected by the Paducah Gas Diffusion Shutdown. Plant.
PACRO is the DOE's designated single point of contact to identify and reuse surplus assets from the Paducah site to support the economic development of Ballard, Graves, Marshall, and McCracken counties in Kentucky and the city of Metropolis, Illinois. 'Illinois.
Several years ago, PACRO established a grant program that allocated a certain amount of money to each community to be used for economic development.
Member communities would then submit a grant application detailing the project and the full PACRO Board of Directors, made up of representatives from those communities, would either decline or approve the grant application.
In his financial report, Greg Wiles, executive director of PACRO, said the organization received more than $170,000 in scrap metal in November and December from the ongoing dismantling of four substations at the DOE site.
As part of the dismantling project, site workers remove insulators as well as steel and aluminum covers to recover metals and recyclable conductors.
PACRO has about $1.5 million in the bank, of which $430,000 is committed to various projects, Wiles said.
As of January 1, the grant balances for the five communities are: Ballard, 0; Graves, $91,000; Marshal, 0; McCracken, $281,000; and Metropolis, $33,000.
Board Member Kevin Neal, Marshall County Executive Judge, asked the council to consider a $100,000 grant to be spent on an already approved economic development project.
This "ready-made" project totals approximately $570,000, which includes state funds and a local match of $233,000 (including the remaining $52,000 that was in the PACRO grant account of the Marshall County), Neal said.
"With the recent events of the tornado, one thing I need to be mindful of is upfront costs as we face reimbursement challenges through FEMA. There are still uncertainties regarding the 30 days (refund)," he said.
"My concern is that this project will tie up funds that we have on hand at the county level as we move forward."
He also expressed concern that as the construction season approaches, delays could jeopardize the project.
Subsequent discussion of Neal's request centered on several concerns among members, including whether or not it would be fair to other PACRO communities and would be consistent with the organization's bylaws and past actions.
Some wondered if more time could be given to consider the request and if a special meeting could be convened to consider it after more deliberation.
Summarizing the proposal and the organization's current position, Eddie Jones, chairman of the board, noted "we're sitting on a million and a half dollars," and he would be reluctant to deprive Marshall County of the opportunity to move his cheeky project.
Board member Betsy Flynn agreed and suggested that each community be awarded $100,000.
"It's January and our counties need to plan. We can go ahead and allocate $100,000 to each account that they can then apply for a grant," she said.
"I don't see any scenario where we would need more than half a million dollars in the bank. We have always pledged not to be here to hoard funds. We are here to use the funds for the counties.