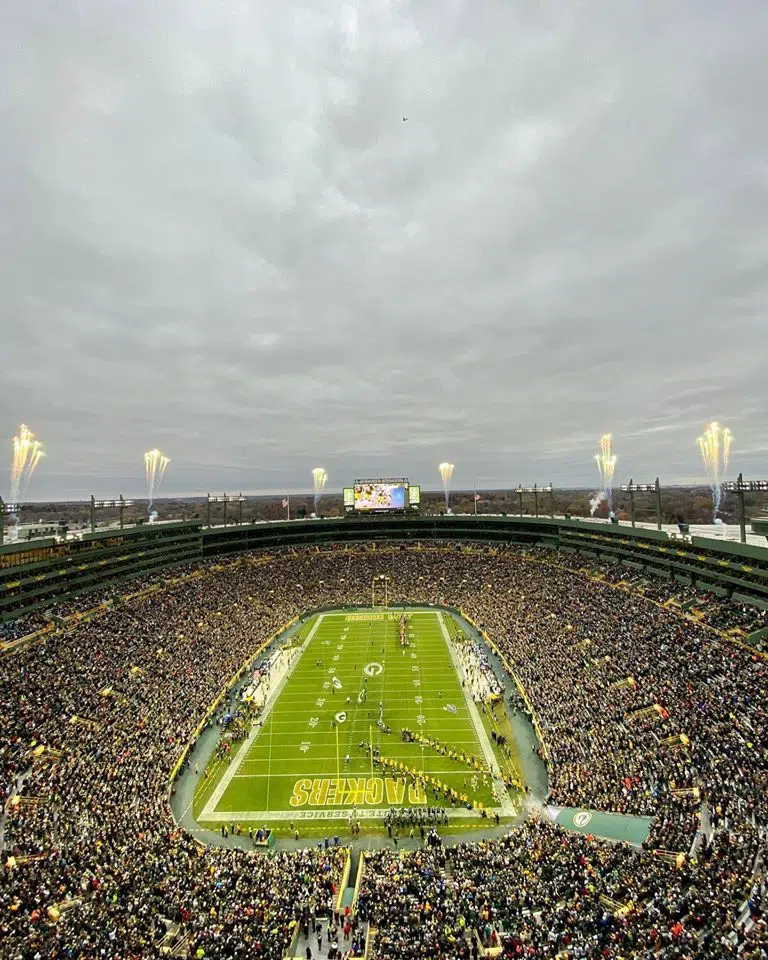 Packer Home Games Impact Manitowoc Monetarily
August 20, 2022 | 12:00 p.m.
Damon Ryan, Local News

As the Green Bay Packers played their only preseason home game against New Orleans on Friday night (August 19), we wondered about the economic impact of games at Lambeau Field in the Manitowoc area.
The city's tourism manager, Courtney Hanson, told Seehafer News that the Packers' home games had a huge impact on Manitowoc, "Especially the gold package games. Every year, all of these people from Milwaukee tend to stay at our hotels. And we sell just about every game.
Other big sales for hotels in our community are the Packers games against the rival Chicago Bears.
"People who come from Illinois and are also in this little market," she explained. "I think for us it's 30-40 mins from Green Bay, a quick and easy drive but some people forget that in a bigger market it takes that (time) to drive through a big city."
Hanson added:There are definitely those people who try to avoid the post-game turmoil. They want to come and stay in a small community like ours.
The local tourism manager said she spoke with Pat Reilly of the Baymont Inn earlier this week and Reilly noted that her hotel was full for Friday night and believes it was due to the Packers-Saints game and the Balloon Glow on the front from Manitowoc.