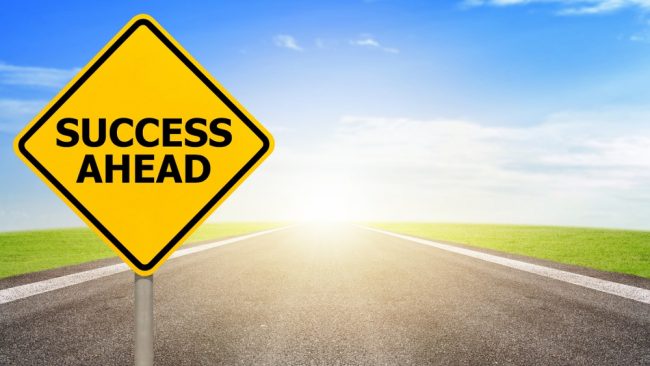 New chapters begin for credit union professionals
IS
Kehrer Bielan Research & Consulting, a research and information provider for the financial advisory industry, honored Karine Benoit, please North West Financial Advisors (NWFA), as the No. 1 midsize financial advisory firm director on its inaugural Top Directors Awards list at a virtual ceremony Dec. 13. NWFA is owned by NW Capital Management, a $4.3 billion wholly-owned subsidiary, Northwest Federal Credit Union, based in Herndon, Virginia. The list recognizes the top performing investment services managers among banks and credit unions nationwide. Kehrer Bielan defines midsize companies as those employing between seven and 24 financial advisers, and assessed the performance of 406 banks and credit unions to form a list of 26 directors who outperformed their peers.
Federal Credit Fund GFA ($675 million, Gardner, Mass.) promoted Gina Vechi to the Assistant Vice President/Retail Mortgage Originator. Vecchi started her career at GFA in 2014 as a part-time cashier and was promoted to Member Services Supervisor in 2015, Financial Services Supervisor in 2016, Assistant Branch Manager in 2018 and Retail Mortgage Originator in 2019 She was also awarded the Credit Union Rising Star. Awarded for his continued display of GFA core values ​​and serves on the GFA Student Advisory Council.
MIDDLE WEST
The $5.6 billion, based in Waterloo, Iowa Veridian Credit Union hiring Bill Roger to the post of Head of Information Technology Security. Rogers previously worked at Cedar Falls Utilities and holds an MBA with a focus in quality management from Upper Iowa University in Fayette, Iowa.
The $3.9 billion, based in Eau Claire, Wisconsin Royal Credit Union promoted Emilie Lau to the regional branch operations manager. In her new role, Lau is responsible for leading branch managers and their teams to achieve their strategic and growth objectives, as well as guiding the operations of Royal's offices in the communities of Eau Claire, Chippewa Falls and Rice. Lake in Wisconsin. Lau joined Royal in July 2010 as a cashier and rose to Member Account Representative, Branch Team Leader, Branch Supervisor and most recently Branch Manager II of the Eau Claire South office. She has completed her Enhanced Financial Counseling Program certificate, completed Royal's two-year Exploring Leadership Program and is part of Royal Young Professionals. She also sits on the Chippewa Falls Chamber of Commerce Oktoberfest Committee and is a board member of Hillcrest PTO in Chippewa Falls.
Bertine "Bunny" Nixon, member emeritus of the board of directors of Caisse populaire des Grands Lacs ($1 billion, Bannockburn, Ill.), received the Drum Major for Justice award at the 20th annual Waukegan Township Dreamers event, held virtually Jan. 17. The event honors the life and legacy of the Reverend Dr. Martin Luther King Jr., and the Drum Major for Justice award is given to members of the local community for their service to their communities in faith, business and public life. Nixon was honored for her service to Waukegan Township, Illinois, through her more than 30 years of volunteering on the credit union board, as well as her work with other community organizations in Illinois at Waukegan and Lake County. Nixon, who was named the first 2020 GLCU Board Member Emeritus, previously received the 2020 Illinois Credit Union League Achievement Award and was inducted into the Illinois Credit Union Hall of Fame. League the same year. In 2021, GLCU dedicated the lobby of its Waukegan branch – Nixon's original branch to him.
SOUTH
The $645 million 121 Financial credit union in Jacksonville, Florida, announced two promotions.
Beth Lightsey was promoted to controller and vice president of finance. In his new role, Lightsey oversees the accounting and finance departments and is responsible for financial reporting, accounting operations and regulatory compliance. She also works closely with the credit union auditors and examiners and prepares all monthly, quarterly and year-end financial reports. Prior to joining 121 Financial in 2017, Lightsey served as a senior tax partner in public accounting.
april bartlett was promoted to vice president of loans. Bartlett joined 121 Financial in early 2021 as Chief Loan Officer. In her new role, she oversees all of 121 Financial's consumer and mortgage lending activities, including indirect lending. She also ensures that 121 Financial's lending policies and procedures remain competitive and responsive to the changing needs of credit union members, and directs all collection functions. Prior to joining 121 Financial, Bartlett spent 22 years at another local credit union where she also held lending and operations positions.
LEAGUES
The California and Nevada Credit Union Leagues announced three new hires and one promotion.
Angelique Papalardo was hired as a policy advocacy officer. In her new role, she will maximize the value and political impact of League member credit unions by ensuring a strong political agenda through targeted fundraising and strategic candidate support in California and Nevada. For the past eight years, Pappalardo has served as director of client relations for one of Sacramento's leading political consulting firms. His experience includes managing campaign finances and coordinating a variety of political events, from small, intimate private dinners to large-scale inaugurations, and assisting in the election of dozens of candidates for the Legislative Assembly of the United States. State of California. She also has expertise in fundraising and development, strategic planning, communications and relationship management.
Jeff Boian was hired as vice president of education and professional development. In his new role, Boian is responsible for rolling out new professional development opportunities for league member credit unions while enhancing existing training and education opportunities, including webinars, seminars and conferences. He has spent nearly 20 years working in higher education where he has held several roles including student life, student services, full-time faculty, and career strategy. Most recently, he was at the Drucker School of Management at Claremont Graduate University in Claremont, California. In addition to his new role in the leagues, he is a Senior Assistant Professor in Career Development and has also worked with organizations to provide training, consulting and coaching services. Boian holds a master's degree in organizational leadership, as well as graduate certificates in career and life planning, teaching in higher education, and organizational development and change. He is also a certified Master of Career Services.
Daniel West was hired as vice president of social impact. In his new role, West will serve as a resource for the leagues to increase the corporate social responsibility footprint of credit union member companies in the communities they serve. With a particular focus on improving financial services/wellbeing in historically underbanked and underserved communities, he will work directly with members to leverage the variety of federal and state funding sources and programs aimed at to support this work, including grant writing, program planning, implementation and technical assistance. Additionally, West will work to establish the leagues as a credible and authoritative voice on the social impact of credit unions. Her career has focused on increasing educational and economic opportunity for historically underserved communities, having worked with international and national organizations to lead efforts to influence, inform and support the development of policies and programs that support disadvantaged areas. West has also helped organizations write and secure grants to start and expand existing programs that connect students in underserved communities with career education.
Lisa Quaranta was promoted to vice president of regulatory advocacy and compliance. In her new role, she will serve as a vital link between League member credit unions and federal/state regulators, provide timely regulatory and compliance insights, and engage credit union leaders to help ensure that their voices are heard during the regulatory rulemaking process. . She will also provide leadership and liaison support for league compliance services and programs. Quaranta has over 20 years of diverse experience in the credit union industry and brings deep knowledge of laws and regulations affecting compliance and operations. Prior to joining the Leagues, she provided compliance support to credit unions at ViClarity (formerly PolicyWorks), as well as the general law firm Moore Brewer Wolfe Jones Tyler & North. She also previously held various operational and lending positions at a Southern California-based credit union and holds the designation of Credit Union Compliance Expert.
TRADES
the Defense Credit Union Council in Washington, D.C., which represents credit unions in the service of the National Army, announced the retirement of the head of the conference Janet Sked. She will step down at the end of June 2022 after managing DCUC conferences and events for 23 years. Sked has been instrumental in creating DCUC's annual and overseas conferences, helping to modernize the agenda and format, find the best speakers, and select exceptional hotels.
Please send your People updates to Natasha Chilingerian at [email protected]