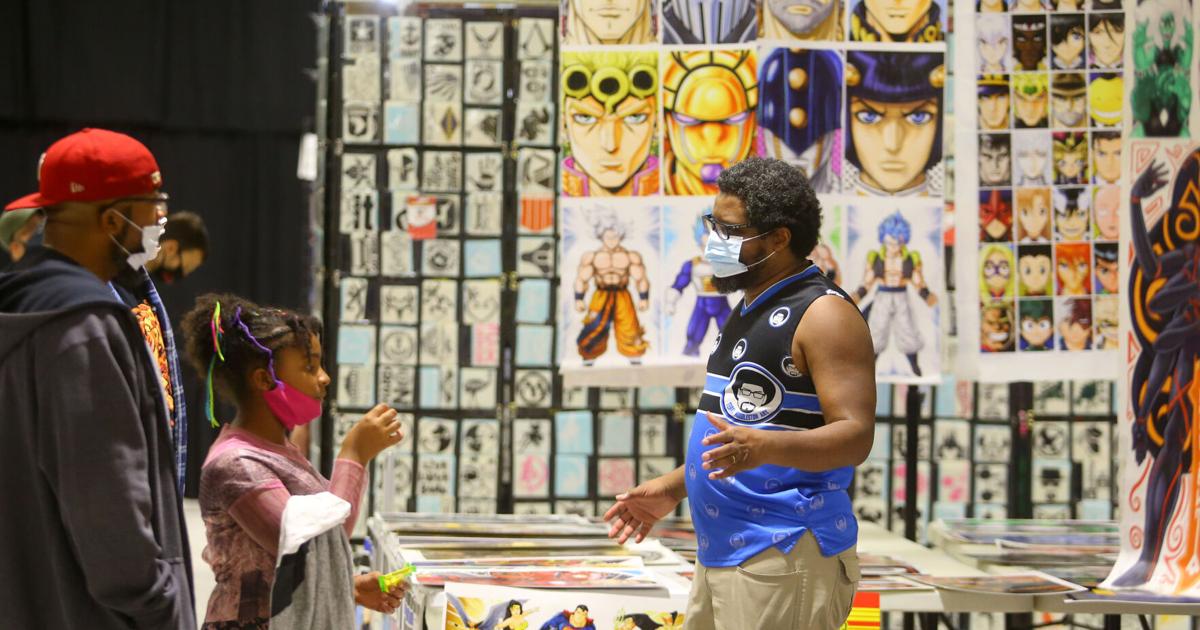 Kokomo-Con scheduled for Saturday | News
Geeks from across the Midwest will gather this weekend for the 13th annual KokomoCon.
This year, however, will be a little different. Instead of one big event, Kokomo-Con is split into three parts for 2022. The first part will be held at Baymont by Wyndham, 1709 E. Lincoln Road, and will focus on the sales side of the convention.
Shawn Hilton, convention organizer and owner of Comics Cubed, explained that KokomoCon is split into several parts due to a change in venue. After the 40,000 square foot Kokomo Event Center closed, he was forced to look for a new home for the convention.
"If we wanted to continue to be Kokomo-Con, I felt we had to keep it at Kokomo," Hilton said, adding that there were no comparably sized venues at the Kokomo Event Center.
Hilton said it chose Baymont for the convention because of its proximity to Indiana 931. Although other locations were available, it wanted a space that was easy to find for people from other areas.
Moving to a smaller venue, he decided to spread the vendors, charity auctions, cosplay contest, and celebrity guests throughout the year.
"Yeah, it's a smaller room, which is sort of a bummer," Hilton said. "But on the other hand, I'm going to be able to do it three times a year. It's like having Christmas three times.
There will be 50 local artists, vendors and artisans at the convention on Saturday, with a host of geeky genres represented – ranging from superheroes and cartoons to science fiction. Die-hard fans looking for obscure merchandise and low-key shoppers will be catered for.
Hilton said the number of vendors and the space they have for merchandise has also decreased from previous years.
In the past, the convention tried to accommodate 150 vendors with 10ft by 10ft booths. Comparatively, vendors will be assigned 6-foot-long tables for Saturday's convention.
Gamemasters will also lead an arrangement of tabletop games, such as Dungeons & Dragons or Settlers of Catan, throughout the event.
Although there is no official cosplay contest on Saturday, Hilton said people are still encouraged to dress up for the event.
Hilton said he was interested to see how well-attended the first segmented Kokomo-Con was.
"As we come out of COVID things seem to be opening up, people seem to be a little more willing to venture out into the public again," Hilton said, adding that the forecast for Saturday calls for abnormally high temperatures. which could bring more visitors.
Conversely, Hilton wonders if the war in Ukraine will keep potential guests at home while they monitor developments or prevent them from spending extra money.
In the past, Hilton estimated, the convention has drawn about 1,500 visitors. This year, he's not sure what to expect, but hopes lowering the price of admission to $5 will help boost attendance.
"I hope our event lifts the mood and gives people a chance to break away from the unfortunate realities we live in and escape into a little kinder, warmer fantasy," Hilton said.