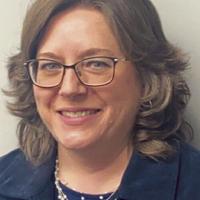 Julie Plattner joins the Great Rivers Bank team | Men and trades
Great Rivers Bank is pleased to announce the hiring of Julie Plattner. Julie holds a Bachelor of Science in Finance from Illinois State University. She brings over 27 years of banking experience, including human resources, fund management, compliance, lending and loan administration. "With experience in mortgage, consumer, agricultural and commercial lending, Julie brings added depth to our lending staff. She has been active in the communities she has served and will continue to provide a high standard of service to her clients. We are fortunate to have a lender of this caliber as we continue to grow the bank. said Bob Garner, President and CEO of Great Rivers Bank.
Julie will be vice president/credit officer on the Hannibal and Pittsfield markets. She is active in the Rotary Club and is a Paul Harris Fellow. She also currently serves on the board of the Pike County Health Department.
Great Rivers Bank is headquartered in Barry, IL and is a state-licensed full-service community bank with locations in Barry, Pittsfield, and Liberty IL in addition to Hannibal, MO. More information about Great Rivers Bank can be found on its website at www.greatriversbank.bank.44