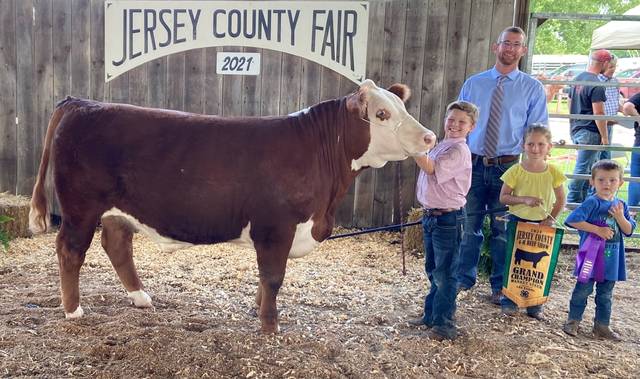 Jersey County 4-H'ers exhibit over 300 projects
JERSEYVILLE – Jersey County 4-H members exhibited more projects at the 4-H Summer Shows July 9-12 at the Jersey County Fairgrounds.
Members completed preparations for the 4-H shows by helping out with the clean-up of the fair on July 8 at the fairgrounds. The youth helped set up the cattle stalls, clean the showroom, and set up chairs for upcoming shows.