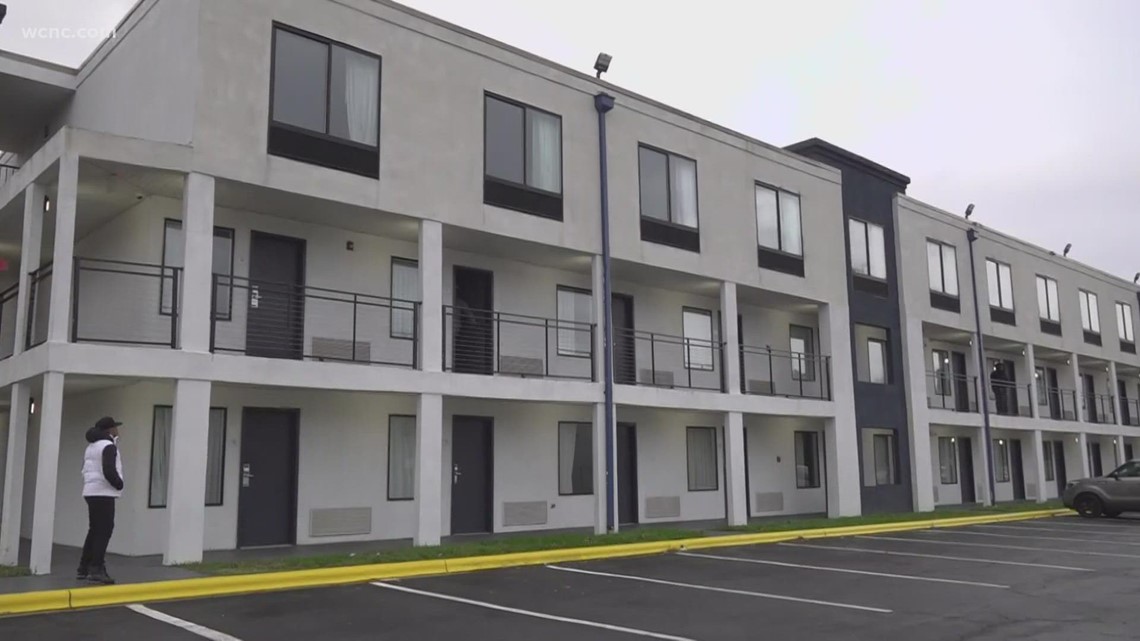 Heal Charlotte raises money for affordable housing
The fundraising campaign is worth $ 10 million, including $ 6.5 million for the purchase of a hotel with 127 rooms.
CHARLOTTE, NC – Heal Charlotte has launched a fundraising campaign to raise $ 10 million to help families affected by homelessness in the Queen City.
The money would be used to turn a hotel into an affordable housing campus on Reagan Drive.
"We have a large population of our homeless neighbors who are going through very difficult times and hardships," said Greg Jackson, founder of Heal Charlotte.
Jackson sees a solution at a Baymont Suites hotel near the I-85 Sugar Creek corridor. Heal Charlotte is already renting space to house homeless families. Jackson's goal is to take ownership of it and prevent men, women and children from being separated in different shelters.
"There are a lot of families who stay in hotels because they can't get an apartment or they don't have a place in a shelter for them and families are separated because of the shelter system" , Jackson said.
The hotel has 127 rooms. Jackson plans to combine some of these rooms into apartments, providing transitional housing for 100 families and 2.5 acres dedicated to transitional living.
RELATED: Charlotte Agency Heals I-85 Sugar Creek Corridor Injuries
"It's not the solution, but it's a great solution," Jackson said. "A great help to what is already provided by the city.
Heal Charlotte raises his first million from the $ 10 million campaign. Of this total cost, $ 6.5 million will go towards paying for the hotel, with additional funds going to renovations and programs.
RELATED: In Search of Solutions | The role of public transit in affordable housing
"It's something that is a need in this city," Jackson said, "Affordable housing and safe communities.
You can find out more about Heal Charlotte and donate by visiting the agency's website.
WCNC Charlotte is one of seven major media companies and other local institutions producing I Can't Afford to Live Here, a collaborative reporting project focused on solutions to the affordable housing crisis in Charlotte. It is a project of the Charlotte Journalism Collaborative, which is supported by the Local Media Project, an initiative launched by the Solutions Journalism Network with support from the Knight Foundation to strengthen and invigorate local media ecosystems. See all our reports on charlottejournalism.org.