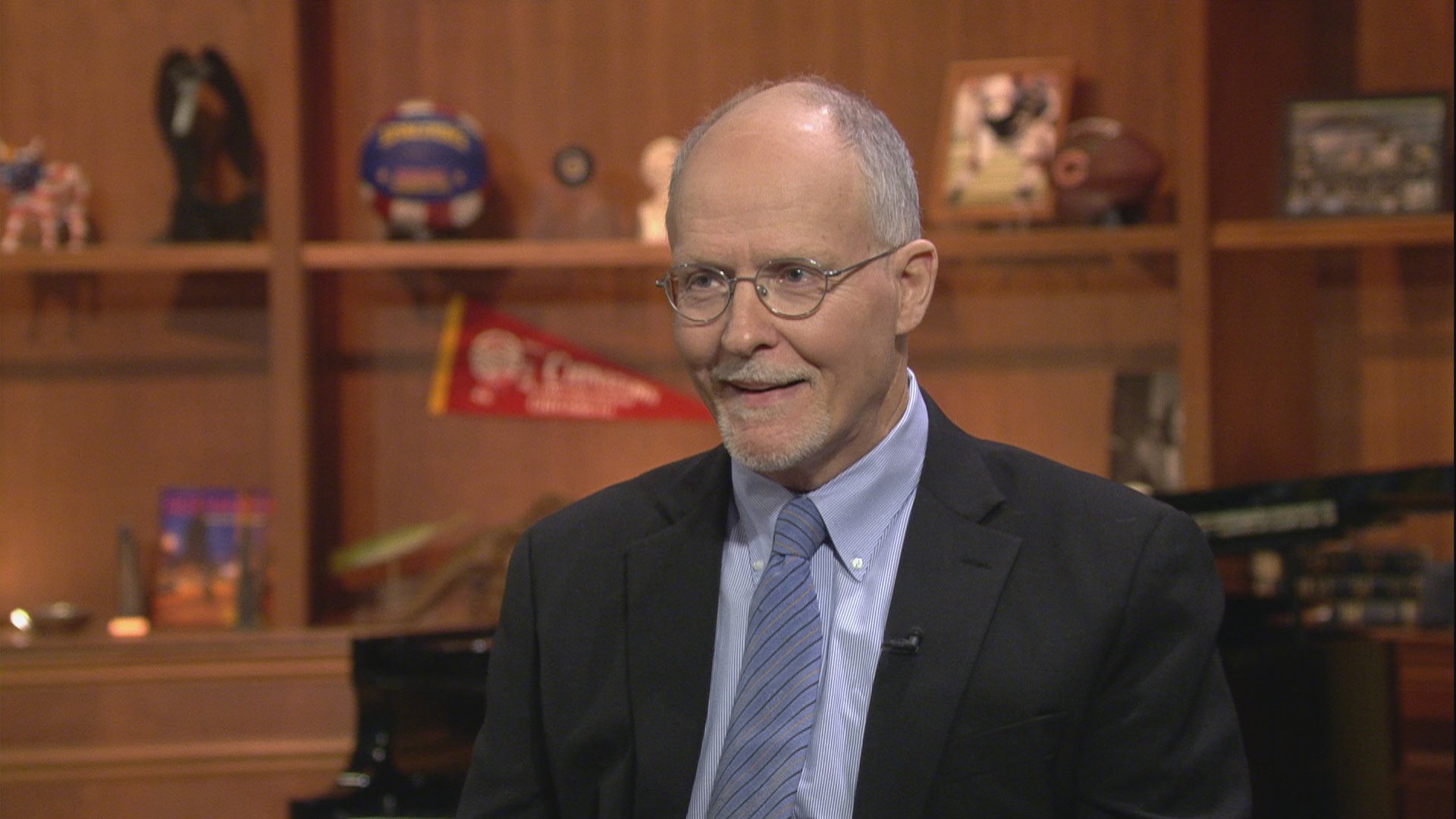 Former CPS CEO Paul Vallas Announces His Candidacy for Mayor, Says Chicago Faces a 'Leadership Crisis' | Chicago News
Video: Chicago mayoral candidate Paul Vallas joins "Chicago Tonight" after announcing his candidacy. (Produced by Paul Caine)
---
Former Chicago Public Schools CEO Paul Vallas announced Wednesday that he will run for mayor, saying Chicago is facing a "leadership crisis" under Mayor Lori Lightfoot.
Vallas finished ninth out of 14 candidates in the 2019 mayoral race, garnering 5.4% of the vote in the first round of the contest. Although Vallas endorsed Lightfoot in the runoff against Cook County Council Speaker Toni Preckwinkle, he quickly became a frequent critic of the mayor, writing numerous columns in the Chicago Tribune and Chicago Sun-Times denouncing his management of city, public school and public finances. security.
"The situation in Chicago is much worse than it was four years ago," Vallas told "Chicago Tonight" on Wednesday night. "There has just been a breakdown of law and order."
Vallas said Chicago schools were in "freefall," with students leaving the district and the city facing a "serious financial cliff."
Vallas' announcement highlighted his years of public service, which included stints as former Mayor Richard M. Daley's budget director and head of schools. After leading school districts in New Orleans and Philadelphia, Vallas lost the 2002 Democratic primary for governor to Rod Blagojevich, who was later convicted of corruption. In 2014, Vallas unsuccessfully ran for lieutenant governor.
"Chicago is ready for a leader to guide them with more than poll-tested rhetoric and empty promises; one with specific plans and the know-how to execute those plans," Vallas said in a statement.
Watch the Vallas announcement video.
Vallas, 68, is the fourth candidate to join Chicago's mayoral race in 2023 and the second candidate to try again after a failed bid in 2019. Like Vallas, businessman and philanthropist Willie Wilson ran in 2019 endorsed Lightfoot and regretted it. Also in the race are Ald. Raymond Lopez (15th Ward) and State Representative Kam Buckner, D-Chicago.
While Lightfoot has yet to officially announce her candidacy for a second term, she is expected to be re-elected.
When contacted by WTTW News, Lightfoot's political organization shared a statement from Ald. Scott Waguespack (32nd Ward), chairman of the city council's finance committee.
"Paul Vallas running and losing has become a stunt," Waguespack said. "Chicago doesn't want his failed experiments that closed schools, hurt already struggling neighborhoods and ignored police misconduct that cost the city millions. He wasn't taken seriously by voters because his outdated and destructive ideas would only make the toughest problems facing the city worse.
In 2017, former Governor Bruce Rauner, a Republican, appointed Vallas to the Chicago State University board of trustees. In 2018, Vallas became the administrative director of Far South Side University, which was plagued by financial problems. The university's board of trustees fired Vallas in 2019 as he prepared to run for mayor.
During the Vallas mayoral race in 2019, he often appeared at press conferences wielding a broom to illustrate his wish to clean up the town hall and rid it of corruption. However, his 2019 mayoral bid was perhaps best known for sending unsolicited text messages to Chicagoans touting his campaign.
Those texts cost Vallas $885,357, according to documents filed with the Illinois State Board of Elections. When Vallas shut down the committee he used to raise money for his 2019 run, he still owed the company that sent those texts a total of $535,357, according to state records.
Vallas opened a new campaign committee in April for his 2023 mayoral race and did not report any contributions until Wednesday morning, state records show.
Vallas served on the contract negotiating team for the Fraternal Order of Police, Lodge 7, which represents the city's approximately 11,000 base officers. After more than four years without a new contract, the city council ratified an eight-year deal that gave officers annual average raises of around 2.5% – while imposing new rules on officers suspected of misconduct.
Like Lopez, Vallas called the Chicago Police Superintendent. David Brown will be fired.
Vallas' announcement brought an immediate response from Stacy Davis Gates, the newly elected president of the Chicago Teachers Union. Davis shared a 2013 statement from former union president Karen Lewis blaming Vallas for starting "an era of massive expansion of standardized testing; the privatization of public schools through outsourcing and the expansion of charter schools; and the devastating policy of school closures, which saw dozens of black and veteran teachers fired.
Contact Heather Cherone: @HeatherCherone | (773) 569-1863 | [email protected]
---