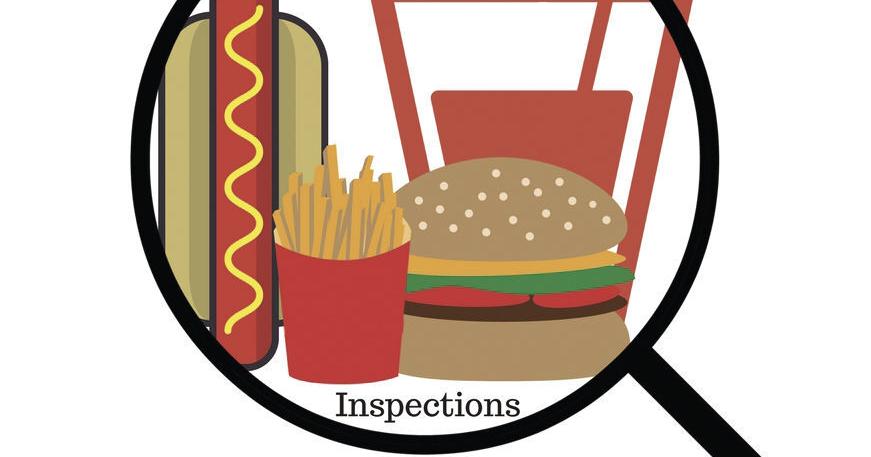 Food Inspections | Local News
The Daviess County Health Department inspected the following facilities in July:
Chuckles-Giant Indiana, 201 NE Fifth St.: two non-critical violations, no lid on trash can in women's restroom; broken or missing corners, walls, base and tiles in kitchen – needing repair or replacement.
C & L Tokyo, Inc., 1735 S. SR 57, Suite 101: two critical violations, raw meat on shelf above ready-to-eat food in cold room (corrected); sink in dirty front kitchen. Two non-critical violations, mosquito net on the rear door ill-fitting; mold observed inside the ice machine (corrected).
Chuckles-Giant Indiana, 1830 S. SR 57: two serious infractions, food preparation staff not washing hands between tasks or before donning gloves; pizza preparation container observed in the designated sink. A non-critical violation, no sanitizer used in the dishwashing cycle in a 2 bay sink.
Great Wall II sideboard, 1717 S. SR 57, Suite H; a non-critical, canned food item on the floor of a walk-in freezer.
No violations were observed in these establishments:
Burger King, 1772 S.SR 57
McDonalds of Washington, 1450 E. Nat'l Hwy.
Walmart Supercenter, 1801 S.SR 57
Baymont Inn and Suites, 7 Cumberland Drive
Pizza Hut, 1447 e. Nat'l Hwy.
Kentucky Fried Chicken, 1445 E. Nat'l Hwy.
Subway, 100 Bypass 50 Plaza
Papa John's Pizza, 1735 S. SR 57, Ste. 101
Holiday Inn Express, 1808 E. Nat'l Hwy.
CJ'S Food Service – Lemon Shake-ups, PO Box 731
CJ'S Foodservice – Candy Land, PO Box 731
CJ'S Food Service – Pitstop, PO Box 731
Impressed Coffee Company, 1390 S. SR 57
Jump-N-Jax, 832W. 150S.
Casey's General Store, 1466 S. SR 57
Harmons Concession, 6690 Bluelicks Pike
Dollar Tree, 1717 S. SR 57, Suite E
Don's Funnel Cakes, PO Box 97