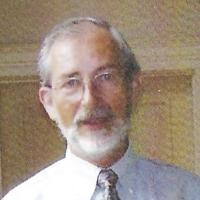 Ernest R. Duncan, 80 | Obituary
BRISTOL – Ernest Ridgway Duncan, 80, was tragically killed while attempting to clear a roadway obstruction on I-93 on July 27, 2022. He was born in Boston, the only child of Ernest Watt Duncan and of Phyllis MB Ridgway, who died in infancy. Ernie was raised by his grandparents, James and Frances Duncan, and by his father and mother, Ernest and Margaret Clay Duncan, in Woburn, MA. In 1959, at the age of 16, Ernie graduated from Woburn High School, then pursued graduate studies at Lowell Technical Institute, Wentworth Technical Institute and Harvard.
Ernie began his professional career at Argonne National Laboratory in Illinois. He then moved on to the Cambridge Electron Accelerator, a collaboration between Harvard and MIT. After budget cuts, he was hired by Richard "Wink" Tapply to lead a new program called "Crafts-Reation" which offered enrichment activities for seniors in 16 New Hampshire communities, including Bristol, where Ernie raised his family and lived his life. remaining years.