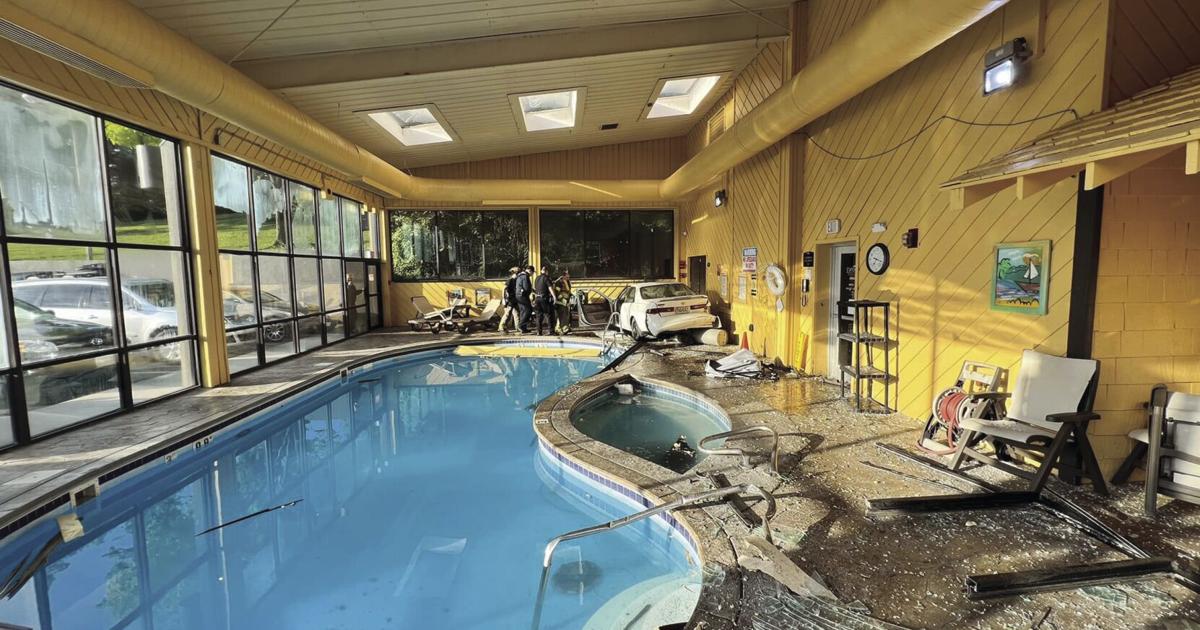 Driver Crashes Vehicle in Baymont Hotel Pool Area | Local News
A suspected impaired driver crashed through the windows surrounding a hotel pool on the Branson Strip in the early morning of Sunday June 5.
According to Branson police, a driver swerved off 76 Country Blvd., went over an embankment, then crashed into the indoor pool at the Baymont by Wyndham Branson On The Strip. The incident happened just after 7am, so the pool was not being used by any of the hotel guests.
"The driver had been in our parking lot since 6:30 a.m. that morning," hotel general manager Lee Franks told Branson Tri-Lakes News. "He crashed into the retaining wall at the back of our property and then raced down Highway 76 through our shrubbery. Once he hit 76 he seemed to have lost control and then launched himself out the window into our swimming pool. It was around 7:04 a.m.
The driver was slightly injured.
"Impaired driving has significant consequences for both the driver and the community," Branson Police Chief Jeff Matthews told Branson Tri-Lakes News. "The Branson Police Department has a long history of seeking formal criminal charges against impaired drivers."
Franks said he was grateful the pool was closed so no guests were in danger.
"We work very hard to protect the safety and security of our customers," Franks said. He thanked police and firefighters for their "professionalism" in handling the incident.
The driver's name has not been released at press time.