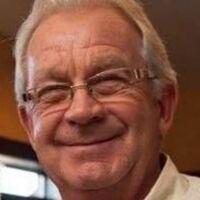 Dennis Johnson | Death notice | news-gazette.com
MAHOMET – Mahomet's Dennis E. (Denny) Johnson, formerly of Champaign, Farmer City, Mattoon and Paxton, died Saturday, January 8, 2022 in Jupiter, Florida.
A celebration of life will take place this summer.
He resided in Muhammad for over 30 years with his wife, Kathy Johnson, whom he married in Oahu, Hawaii, in 1988. They enjoyed traveling together; Switzerland, the Dominican Republic, Mexico and Sweden were among the many treasured trips.
He was born on December 31, 1942 in Paxton, son of Paul and Ruby Johnson.
Denny was predeceased by his wife, parents and a brother, Gerald P Johnson.
The survivors are a sister, Ellie White of Paxton; son Daron (Danette) Johnson; son Drew (Elizabeth) Johnson; son Derek (Sheila) Johnson; son Dustin (Shayna) Johnson; daughter, Jessica (Lauren) Johnson; and her stepdaughter, Angie (Micheal) Penny. Also survived 13 grandchildren and two great grandchildren.
Denny graduated from Paxton High School; University of Eastern Illinois; Graduate School of Banking, Madison, Wisconsin; National Commercial Lending School at the University of Oklahoma; School of Agricultural Lending at Illinois State University; and the College of Financial Planning in Denver, Colorado.
He worked in the banking industry for 20 years and worked for the First National Bank of Mattoon, Farmer City State Bank and Kentland Bank in Kentland, Indiana. After his banking career, he worked as a financial and retirement planner for over 30 years. Although he was involved in the financial services industry for many years, he never lost his love for his peasant roots, having grown up on a farm west of Paxton. His father farmed and raised cattle. Denny was very proud of his family's Swedish heritage and passionate about sharing stories of family ancestry.
Denny developed a love for Western music from Bob Nolan and The Sons of the Pioneers. He also liked gospel music, jazz, and some old school country music, especially George Jones. Denny was a strong promoter of restaurants and special foods, including thin and crispy pizzas, cream puffs, sweet corn and rhubarb. He knew the names and often family histories of favorite waiters and waitresses in central Illinois and Florida.
Denny loved St. Louis Cardinals baseball. He knew every player from the major league roster to the lowest minor league roster. He looked forward to attending spring training in Florida each year, where he would meet all the players, their families and all like-minded fans. He shared that love with his sons and grandsons, who had no choice but to also be fans of the Saint-Louis Cardinals.
Denny was a social person who enjoyed being with people. He enjoyed following his grandchildren's activities, studying the word of God, and attending class meetings. He attended Meadowbrook Community Church in Champaign and his greatest wish was that all of his children and grandchildren would know Jesus Christ as their Savior.
In lieu of flowers, please donate to InterVarsity Christian Fellowship by visiting donate.intervarsity.org and looking for Paxton Johnson. Denny was so excited and proud to have a granddaughter in the ministry to continue her mission for Christ.