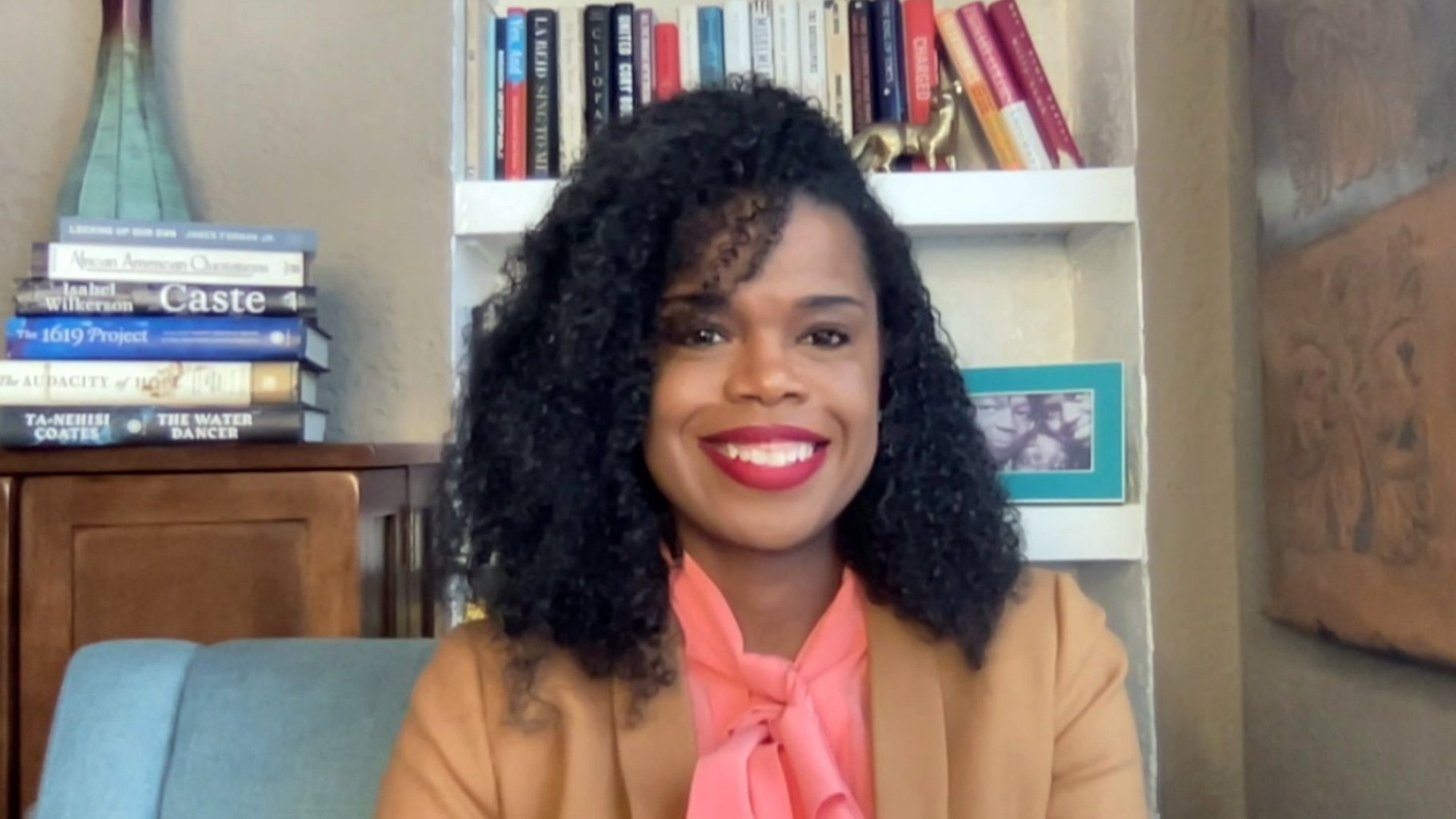 Cook County State's Attorney Kim Foxx talks crime stats, Jason Van Dyke and wrongful convictions in a one-on-one interview | Black voices | Chicago News
Cook County State's Attorney Kim Foxx joined 'Chicago Tonight: Black Voices' to talk about everything from how to fight crime in Chicago, to the controversial release of the former police officer Chicago police Jason Van Dyke and his efforts to address wrongful convictions.
When asked if she thinks Van Dyke should face federal charges, Foxx said the sentence didn't fit the crime and thought justice had not been served.
"I certainly think that at least, you know, a review of the federal civil rights charges is appropriate and an announcement one way or the other should be made," Foxx said.
Earlier this week, Cook County prosecutors handed down further sentencing related to the disgraced Chicago police sergeant. Ronald Watts. Watts admitted to extorting money from drug dealers and was frequently accused of filing evidence and fabricating charges. So far, the state's attorney's office has dismissed 134 Watts-related convictions since 2016. A total of 34 other cases are expected to be thrown out in the coming weeks.
"It's about looking to the past and writing down the wrongs so we can do the work we need to do now to keep our communities safe," Foxx said. "I think we have to remember that communities that are impacted by crime and violence, many of them have a very low level of trust with law enforcement, largely because of acts like this one, and so people don't want to participate, don't want to help us because they believe the system, because actions like corrupt officers like Watts are not right, and so to rebuild that trust, we have to admit when we have made mistakes, right those wrongs."
Foxx also weighed in on the issue of crime in Chicago. There were 182 shootings and 48 homicides last month, according to Chicago Police Department data. Last year ended with nearly 800 homicides. Foxx's office has been accused of not being tough enough on crime, contributing to its escalation.
"Certainly, I remind people that our office gets involved once an arrest is made and someone comes before us to be prosecuted, and so we have to make sure that a, people are arrested, that they bring us in for charges, and charge us when appropriate," Foxx said. "One of the things I'm most proud of is that we put all the data that we do on our website so so that you can see what our approval rate is for the cases that come to us, so for example for carjackings, which I know a lot of us are rightly afraid of, we have an approval rate. over 90% charge approval, when we look at the shoots that come to us, we can track our approval rating, and so, you know, I think we have to do everything we can, it's all on the bridge.
Leaving people accused of violent crimes under electronic surveillance has also been a point of contention. Mayor Lori Lightfoot has asked the courts to temporarily stop releasing people accused of violent crimes or weapons violations on electronic monitoring devices and keep them in jail pending trial. That request was denied by Cook County Chief Judge Tim Evans.
"I think we want to make sure that anyone released before trial, again, has the benefit of a presumption of innocence, but they don't pose a threat to public safety," Foxx said. "And so whether they're on unconditional bail or whether they're electronically monitored, we want to make sure we're monitoring that, but I think there are literally thousands of people right now who are out on bail or on another condition that don't commit new offences, that don't cause harm to the community, and so I don't want us to twist those incidents when they happen, explain the whole thing and we So we have to be transparent, we need to have accurate data so that if there are any adjustments we need to make, we can make them. And I think part of this debate, a lot of it, has been riddled with information that just hasn't been accurate.
Foxx, Lightfoot and Chicago Police Superintendent David Brown made a rare appearance together recently at a news conference announcing charges in the shooting death of 8-year-old Melissa Ortega in Little Village. Foxx said it was important that they stick together at this time.
"It's incredibly important for the people we serve to know that we're working together behind the scenes and for all of you to be able to see it, for the public to see. It's all on deck," Fpxx said. "We we all recognize and we all have the same mission that if people don't feel safe leaving their homes, we all suffer. We may not always agree, but we all have a common goal that is to keep our community safe, and I believe we owe it to the public to show and give them confidence that we are working together.
Foxx says his office, Lightfoot's office and the Chicago Police Department have a healthy working relationship and meet regularly.