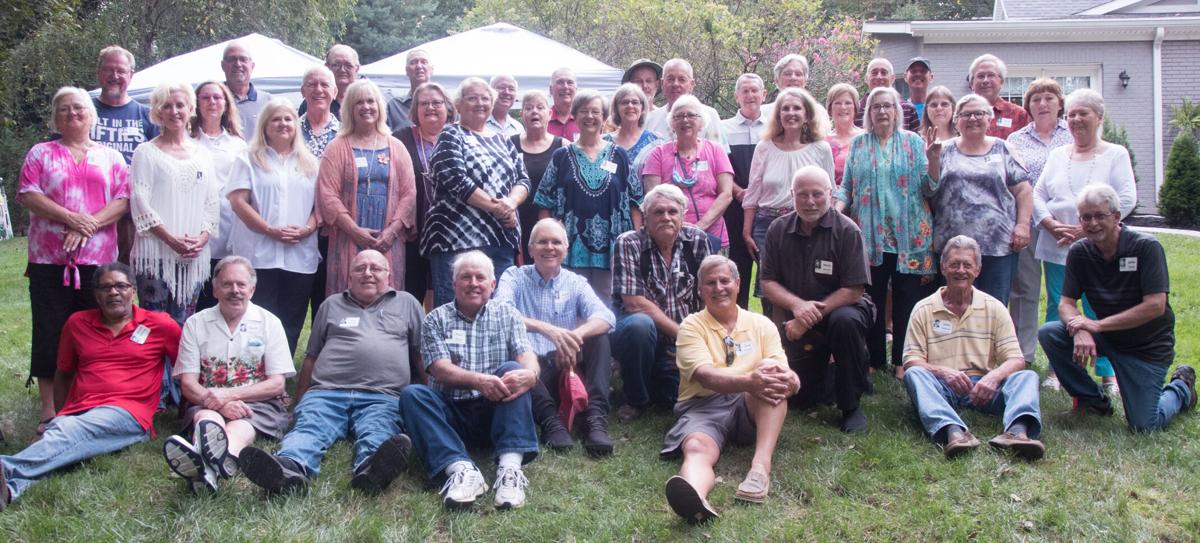 1971 WHS Class Ends Reunion Weekend | Lifestyles
The 50th Washington High School class reunion of 1971 has passed, but the memories will last forever. After 45 years of happy reunion, this anniversary called for something special. Three years of planning, a notice board, a legacy fund, an amazing website, and a nationwide search for missing classmates would make this 50th reunion better than good. That would be great. Then Covid intervened.
As the Daviess County Covid Infection Scale turned orange, the 1971 planning team did what was necessary. With careful concern for the safety of the entire Washington community, every event has been altered. Against all odds, a great reunion project turned into an exceptional weekend for all.
Thursday's informal event included a lunch and work party at Debbie Klingensmith Hamdan's home. Two hundred gift bags were filled with black and gold M & M's and memorabilia. Classmates gathered that evening for alfresco dining at The Chamber where old friendships were rediscovered and new ones were formed.
Friday was a busy day. Golfers at Country Oaks had a perfect weather and the Baymont euchre party turned into a social event. When the class gathered for lunch at C de C, the tables were full and the hardworking waiters never stopped moving. After lunch, former professor Don Spillman led a historical walking tour of Main Street. Classmates on the tour shared memories of the movies, food, shopping and parades on Main Street. Thanks, Don! The final event of the day was a visit and program to the beautiful Daviess County Museum where 54 deceased classmates were commemorated with a donation of $ 1,971 to the museum.
Saturday morning opened with a basketball breakfast organized by Doug Lemmon in honor of former coaches. This was followed by visits from WHS and North Elementary School. The Class of 1971 Legacy Fund gifts were presented to the WHS Group and North School, followed by an outdoor performance by Golden Pride. Lunch at Mi Pueblo featured delicious meals accompanied by the roar of happy classmates.
Saturday night's big celebration has moved from the Gasthof loft to the home of Vicki Collison Bubalo and Alan Bubalo. Without their gracious offer to open their outdoor spaces and home to the classroom, a reunion would not have been possible. Thanks Vicki and Al. The 1970s theme included photo backdrops and groovy clothing, outdoor seating, fire pit, and poolside entertainment. A slideshow of former teachers was accompanied by a song of thanks sung by Darlene Petty Dyer and Gary Dyer. David Brown's Ham and Bean Soup, Bonnie Griffith Brown's Coney Kramer Sauce, and a sumptuous buffet were complemented with a cake from the 1971 class and chocolate-dipped Hatchet cookies. Sunday's Car Fest tent welcomed walk-in visitors and provided one last chance to experience all that makes Washington special. The 50th Class of 1971 reunion brought laughter, friendship and unforgettable memories. Stay tuned and watch the Reunion 55 website. Let the good times roll.